Extend Your
Engineering Team
Within Few Weeks
Our goal is to find the perfect match for your team. Let us help you find experienced and gifted developers globally. Choose one of our models of collaboration that fits your needs best.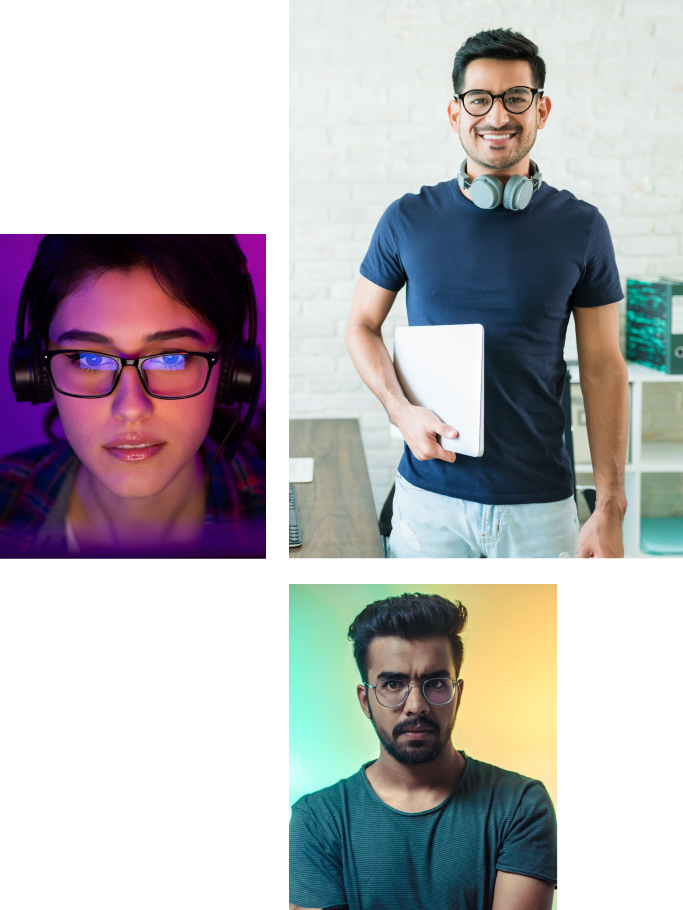 "After trying to find experienced developers in Germany that were available on short-notice, we started working with Fakir Technology Consultants. They provided us with a team of senior engineers within a few weeks. Today, we are happy to work with such a highly skilled remote-first team."
Antonius Gress
CEO, Blockbrain GmbH
3 Options to Extend Your Team
Our outsourcing model allows you to quickly add skilled remote developers to your teams without having to worry about the time and effort involved in recruiting, training, and managing employees. We evaluate applicants based on their personal, cultural, and technical fit with a business's needs and industry, and only propose candidates who are a good match.
Additionally, our long-term commitment means that you can rely on the availability of experienced engineers to support your ongoing development needs.
Our Trial and Transfer program allows you to work with engineers on a trial basis before deciding whether to transfer them to your company. This program is designed to help businesses avoid the risks and uncertainties associated with hiring remote employees directly or offering them visas right from the beginning.
By working with engineers externally during the trial phase (from 3-12 months), you can evaluate their skills and compatibility with the team before making a long-term commitment. We also offer assistance with contracting and visa processes, if needed, to help you smoothly transition engineers from the trial phase to full-time employment.
We offer businesses access to our pool of skilled and motivated software engineers who have passed a strict four-step interview process. We evaluate applicants based on their personal, cultural, and technical fit with a business's needs and industry, and only propose candidates who are a good match. We charge a one-time fee and offer assistance with contracting, visa, and immigration processes to help you smoothly integrate the selected engineers into your team.
Build your product team with our professional approach.
Understanding the problem
In the first step, we align our goals with your goals: We need to understand your technical needs to choose the right developers.
Based on your needs, your budget and the urgency, we suggest the right developers for you. You will get to meet the shortlisted candidates.
In this step, we assist you in onboarding and you have enough time to evaluate the new team member. We support you during the process.
Our shared goal is to build incredible products. We strive for long-term collaborations and are here for you whatever you need.
If you want to keep a developer in your team in the long run, after 3 months of collaboration, there is the option to transfer him/her to your company.
See how we helped our clients to build or extend their software teams in short-time.
How we built an engineering team and a customer portal within 3 month
inno2grid is the innovation and fleet electrification subsidary of Schneider Electric and Deutsche Bahn. We provided a new team with a flexible, fast-paced engineering process to build the full-customer journey around fleet electrification of mid-size companies.
The product we built consists of multiple backend micro services, customer portals and a mobile application. The engineering, QA, design and DevOps team worked closely with the product manager of our client and succeeded to release the first product within 3 month.
How we staffed a machine learning and crypto engineering team for the start-up Blockbrain
We are proud to be the major provider for software experts for the Blockbrain. We were able to staff their engineering team with a Data Engineer, Senior Python Backend Engineers as well as a Frontend-Team within a few weeks. This helped the rapid start-up to build the MVP and save funding from the well-known VC Accel Partners. Today, a part of the team migrated to Germany and moved to the internal team of Blockbrain.
We offer three different ways to add software developers to your team.
We have an international team of top trained developers who ensure our high customer satisfaction.
And +30 other talented members
Get to know our cooperative, open and positive team who strives to bring awesomeness to your software team.